Conference dinner:



The conference dinner will take place on Friday, September 3, 2004 in the Old Town Hall (Altes Rathaus),

which is situated at the eastern end of Marienplatz

, the most famous square in Munich. The Old Town Hall has been constructed in 1475 in gothic style and will provide the proper ambient

to enjoy dinner in a medieval atmosphere.







Guided tour to Nymphenburg Castle:

For a limited number of participants, we can offer a special guided tour to Nymphenburg Castle on Thursday, September 2, 2004 after the conference sessions. Availability is on a first-come/first-served basis.
For preregistration, please tick the appropriate box on the registration form.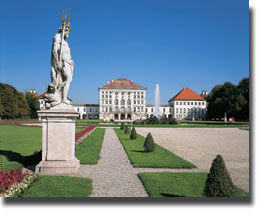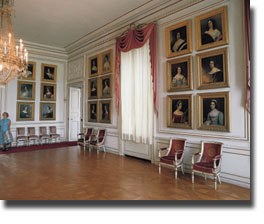 Nymphenburg Castle was built as a summer residence of the Bavarian electoral prince in the western part of Munich. The simple cube-shaped building with its wonderful garden in "English style" was begun in 1664 and enlarged under the Bavarian rulers Max Emanuel and Karl Albrecht.
A famous feature of the palace is the "Gallery of Beauties", painted for King Ludwig I of Bavaria.